BLOG: Generation Homes Celebrating New Home Month
ST. AUGUSTINE, Fla. — New homes month is here, and there are plenty of reasons to buy new.
"Everything is new! It is hard to describe the feeling of "new." Simply enjoy it — along with the knowledge that everything is chosen by you to fit your lifestyle and your preferences," said Cora Johnston, president of Generation Homes.
Generation Homes is building in the new Sea View community in St. Augustine Beach and premier communities along the First Coast from Ponte Vedra Beach to Hammock Beach, including Vilano Beach, Flagler Beach, Beach Haven, Anastasia Dunes, Magnolia Dunes, Marsh Creek, Sea Colony, Sea Grove, and Whispering Oaks and on coastal private lots.
Working with the homeowner, designing future additions into a new home plan before it is built is a refreshing perspective on a traditional thought process.
Generation Homes' GrowHOME concept is to plan for growth and change in a home during the design phase so future additions and renovations are pre-engineered into the home, making it easier and more cost effective to make those changes when the time comes.
"Our goal is to help our customers plan for their future with their home," Johnston added. "Even if a homeowner thinks this is the last home they'll ever own; our experience tells us nothing stays the same forever. Adding 'grow' spaces to a custom plan is a natural fit because lives are always evolving and it gives our customers great security and satisfaction knowing their home can evolve with them."
Another key reason to buy a new home is taking advantage of totally up-to-date construction and technology. A brand-new home is built to the latest codes and standards, using modern building practices, products and technologies. For you, that means solid, lasting quality throughout—both what you can see and what you cannot.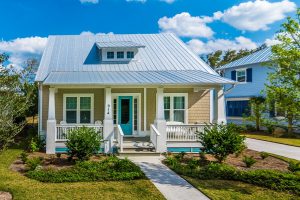 Energy efficiency to keep your cost down. A comfortable living environment. A home that's easy to take care of.
Generation Homes' energy-efficient Shades of Green® program allows homeowners to choose the level of green built into their home. The goal is to save money on monthly utility bills by engineered construction such as the open cell spray foam insulation under the roof.
One feature of Generation Homes' sustainable design is passive heating and cooling, which reduces energy costs. To avoid destructive grading, homes are built with stem walls or crawl spaces, which also add to the vintage charm.
After the sale service is paramount.  Once you are in your new home, you still have back-up — Generation Homes is only a call away, providing personal service that goes beyond a traditional customer service program and establishing a follow-up process to work with you on what to expect after move-in.
Whether you are looking to build your dream custom home on a large lot, looking to downsize, or searching for a home in a beautiful coastal community, Generation Homes listens to what new homeowners want in their home. Vision, idea, dream – call it what you will. Johnston and the Generation Homes' team never forgets whose home they are building.
A couple of other thoughts when considering buying new.
• Warranties provide a great reassurance for new home buyers. In addition, many of the products used in the home are warranted by the manufacturers beyond the lifespan of the builder's warranty.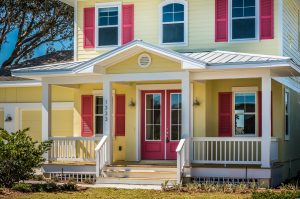 • Financial predictability. Buying new makes it easier to manage your household budget. You know what your fixed housings costs are, and you do not have to worry about sudden expensive housing repairs or replacements for many years.
Generation Homes builds to withstand the test of time and maximize comfort. Using effective and proven construction techniques has earned a well-deserved reputation for finish, style and sustainability.
So, enjoy April and finding a new home that suits you.