Generation Homes Adds Duncan, Tranter to Builder's Team
ST.
AUGUSTINE, Fla.  – Generation Homes, a custom focused builder specializing in oceanfront and coastal homes and remodeling, has announced that Meghan Duncan and Wes Tranter have joined the company's team.
As an executive assistant Duncan assists in coordinating the day-to-day operations of the office, handling incoming and outgoing communications.
She also plans and schedules meetings, maintaining filing systems and databases, document review and preparation.
"Choose a job you love and you will never have to work a day in your life," Duncan said.
Tranter will create and maintain construction budgets by providing estimates for custom options and special projects, vendor sourcing and management. He ensures the effective use of purchasing systems to maintain information flow and data integrity throughout the procurement and contract management processes.
"I immediately felt like part of the family. Strong camaraderie is something I always strive for in a work place, and to be welcomed with such open arms makes me want to continue to learn and grow within this company," Tranter said.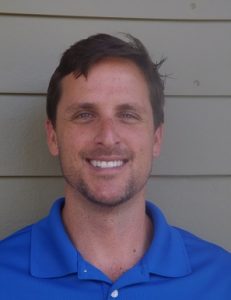 Generation Homes builds to withstand the test of time and maximize comfort. Using effective and proven construction techniques has earned a well-deserved reputation for finish, style and sustainability.
Generation Homes is building in the new Sea View community in St. Augustine Beach and premier communities along the First Coast from Ponte Vedra Beach to Hammock Beach, including Anastasia Dunes, Beach Haven, Magnolia Dunes, Marsh Creek, Sea Colony, Sea Grove, and Whispering Oaks and on various private lots throughout Northeast Florida.
For more information, call (904) 955-4769 or visit www.generationhomesusa.com.