Generation Homes Holds Open House for New Design Center
ST. AUGUSTINE BEACH, Fla. – In line with Generation Homes' promise of delivering a personal building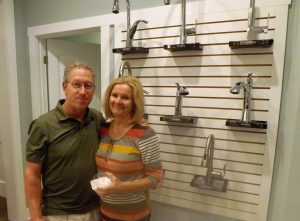 experience that is second to none, the custom builder unveiled its state-of-the-art design center in St. Augustine Beach last month at an open house.
The Generation Homes Design Center offers a multitude of product displays from the most opulent designs in flooring to the most luxurious of bath fixtures along with lighting, wall and kitchen features including countertops and cabinets.
"Our design center is like a fashion boutique for homeowners with inspirations for customizing a new home around every corner. It fosters ideas and can reinforce their vision," noted Josie Myers, owner of Ms. J Design.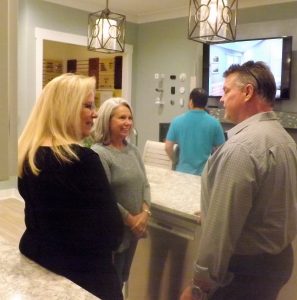 In one location, 740 A1A Beach in St, Augustine Beach, homeowners will find innovative products with samples they can see, touch and feel. The design center is open by appointment only.
"With so many great choices and selections, we find it's easier for homeowners to work closely with our designer and team throughout the entire construction process," added Generations Homes' President Cora Johnston. "We believe it's crucial to maintain the relationship."
Met with rave reviews from homeowners and industry professionals, the innovative and immersive center offers a series of vignettes that combine tangible elements, visual images and technology to appeal to a wide variety of tastes.
"W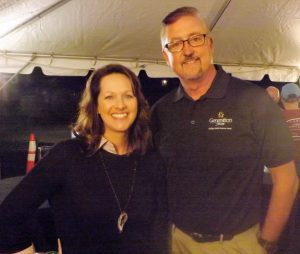 e see feel this is an opportunity to make a new house or even a remodel a reflection of the homeowner. They can be creative as their heart desires and budget permits," Johnston said.
Generation Homes works with today's most savvy homeowners desiring coastal living at its most stylish with bright, airy floorplans, gourmet kitchens, great rooms and flexible spaces that add to its fresh appeal.
Generation Homes is building in the new Sea View community in St. Augustine Beach and premier communities along the First Coast from Ponte Vedra Beach to Hammock Beach, including Vilano Beach, Flagler Beach, Beach Haven, Anastasia Dunes, Magnolia Dunes, Marsh Creek, Sea Colony, Sea Grove, and Whispering Oaks and on coastal private lots.
For more information, call (904) 955-4769 or visit www.generationhomesusa.com.