Homeowners Invited to Visit Generation Homes' St. Augustine Beach Design Center
ST. AUGUSTINE BEACH, Fla. – In line with Generation Homes' promise of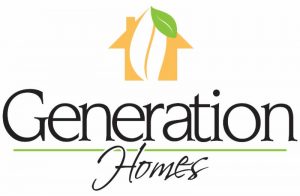 delivering a personal building experience that is second to none, the coastal custom builder invites homeowners to its state-of-the-art design center in St. Augustine Beach.
With the sale and closing of the Sea View model in St. Augustine Beach, the design center offers a new perspective for homeowners looking to build on their own lot.
Open seven days a week, the Generation Homes Design Center offers a multitude of product displays from the most current designs in flooring to the most luxurious of bath fixtures along with trim carpentry, wall and kitchen features including countertops and cabinets.
"Our design center is like a fashion boutique for homeowners with gorgeous options around every corner. It fosters ideas and can reinforce their vision which is very important to us as builders," said Generation Homes' President Cora Johnston.
In one location, 740 A1A Beach in St, Augustine Beach, homeowners will find help on buying a new home, innovative products with samples they can see, touch and feel. Open Monday to Saturday from 11 a.m. – 5:30 p.m. and Sundays from Noon -5:30 p.m.
"With so many options, choices and selections, we find it's easier for homeowners to work closely with our designer and team throughout the entire construction process," added Johnston. "We believe it's crucial to maintain the relationship."
For more information on Generation Homes call (904) 955-4769.