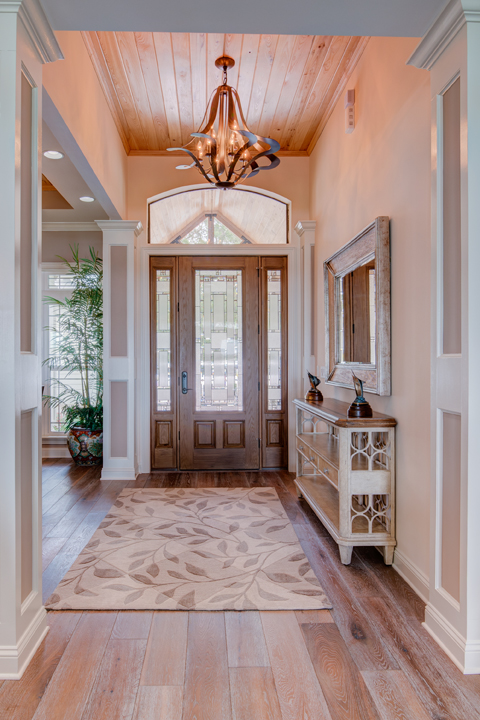 Meet Mike Fenner: Generation Homes' Neighborhood Builder
ST. AUGUSTINE BEACH, Fla. – (March 5, 2014) – Mike Fenner is a neighborhood builder with Generation Homes.
A neighborhood builder is more than a catchy marketing phrase. Generation Homes has
gained a well-deserved reputation for being a personal builder. Mike fortifies that relationship pledge through his knowledge, experience and attention to the customer.
"At Generation Homes reputation means everything. I feel the same way. Building someone's home is a more than blueprints and designs. It's a personal commitment to create the owner's vision and work with them throughout the process to meet their expectations," Mike said.
Mike grew up in Illinois. He learned from his dad's craftsmanship and talent for building and remodeling.
He came to St. Augustine four years ago.  Since joining Generation Homes he has completed 14 homes.
"We strive for perfection in each home we build. With construction not being a perfect science, we optimize workmanship and design through really understanding the buyer's ideas and an ongoing dialogue about their new home," he said.
Known for attention to detail Fenner is responsible for bringing together all the pieces and elements that make Generation Homes a unique custom home builder.
"We rely on trust and respect to meet our customer's expectations. And this also goes for our suppliers and vendor partners. They take a personal pride in the home they are helping to build that goes far beyond nails, paint, lumber or appliances. I think that is reflected in the finished home," he added.
Generation Homes is building in Ponte Vedra Beach, Vilano Beach, St. Augustine Beach, Sea Grove, Anastasia Dunes, Sea Colony. Marsh Creek, Whispering Oaks, Casa Bay and various lots in St. Johns and Flagler Beach, Beach Haven, Oceanside in Palm Coast, in historic Beauclerc in Jacksonville as well as on private lots in Northeast Florida.
For more information on Generation Homes call Cora Johnston at (904) 955-4769 and visit www.generationhomesusa.com.