MY GENERATION BLOG: April is New Homes Month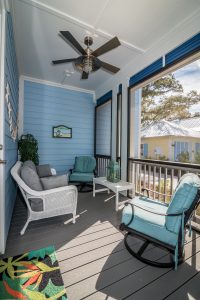 Generation Homes designs and builds to accommodate today's busy homeowner in coastal communities, neighborhoods and on private lots from Jacksonville Beach to Palm Coast.
New homes feature open floor plans, flexible spaces, low-maintenance materials and other amenities that make them more appealing than ever before.
"We listen to homeowners. They have design ideas and know better than anyone else how their new home needs to fit into their lifestyle. After all, we are building their home," noted Generation Homes President Cora Johnson.
With energy costs near the top of consumer concerns, it's good to know that new homes can be more energy efficient than ever. Innovative materials and construction techniques mean that today's new homes are built to be much more energy efficient than homes constructed a generation ago.
Not only can they be more affordable to operate, new homes also are significantly more resource efficient and environmentally friendly.
Homeownership is an important part of the American way of life, and there may never be a better time to buy than today.
Generation Homes is currently building in the new Sea View community in St. Augustine Beach and premier communities along the First Coast from Ponte Vedra Beach to Hammock Beach, including Anastasia Dunes, Beach Haven, Magnolia Dunes, Marsh Creek, Sea Colony, Sea Grove, and Whispering Oaks and on various private lots throughout Northeast Florida.
For more information call (904) 955-4769.